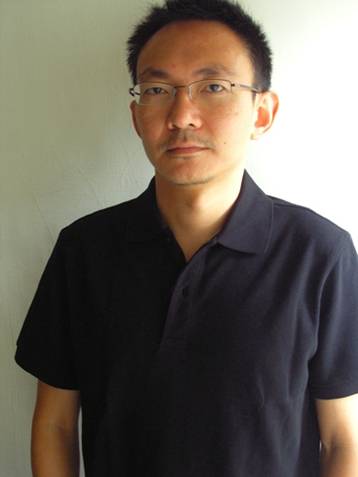 Publication Date:

06/04/2010

Source: Taiwan Today
By

Tien-ying Hsu
It may seem farfetched for a story about Southeast Asian workers to enjoy a high level of audience reception in Taipei, especially when it is labeled a "local" film in the Hollywood-crazy market of Taiwan. But since "Pinoy Sunday" premiered May 7, crowds have packed in to see the film.
With a light comedy approach and a refreshing viewpoint, the movie, released by Good Day Films, raked in NT$1 million (US$30,900) in its first 10 days in theaters. Although these box-office receipts may seem miniscule compared to those of Hollywood blockbusters, to director Wi Ding Ho, 39, originally from Malaysia and a graduate of New York University, they are not insignificant.
"The number not only reflects audience support, but serves as a symbol of my personal dream-come-true," said Ho, who came to Taiwan 10 years ago, when local films were often overlooked by most moviegoers. In fact, critics at the time believed the film sector would soon perish under the onslaught of popular western films. Looking on the bright side, however, Ho felt that with less fierce competition on the island, he would be able to more quickly achieve his goal of making a full-length feature film of his own.
"Having lived in Taipei for so long, my criticism and love for the city have grown equally," said Ho. "As of late, there have been films presenting the romantic, glamorous sides of the city, but I thought there are also 'uglier' aspects of Taipei, such as traffic jams and crazy media, worth talking about."
The protagonists painstakingly move a red sofa across downtown Taipei.
Ho was inspired by Roman Polanski's "Two Men and a Wardrobe" (1958), in which two fellows come out of the sea carrying a huge wardrobe, which they lug into town, where they run into a series of absurd confrontations.
Ho, who once scavenged a single-person couch from the streets of New York, thought it would be fun to show a sofa being hauled around the city on foot. It made sense to have foreign workers, who could not afford to hire a truck, be the ones to do the hauling.
The director, who left home at age 18 to study abroad and has since lived in several different Asian cities, knows what it is like to be an outsider, observing the city from a foreign resident's perspective.
By presenting the familiar through an unfamiliar viewpoint, a city can be more truthfully and comically revealed, he said.
Famous Taiwanese art-house actress Lu Yi-ching plays one of the disruptive characters in the film.
The film shows the laborious trip of two Philippine bicycle workers on a Sunday in Taipei. They find a red sofa downtown and decide to carry it back to their dormitory in the suburbs. Their journey, however, is interrupted by unexpected encounters with locals, including an aggressive drunk, a suicidal boy and a sex-bomb betel nut vendor.
With its simple story line, spiced with details of life in the city, audiences take to the film easily. But it is the universal longing for home that makes it even more appealing. One of the two male protagonists, Dado (played by Bayani Agbayani), desperately misses his family back home, while the other, Manuel (Epy Quizon), is constantly on the lookout for a girlfriend to settle down with. The red sofa, which Dado dreams of sitting on with his family, and Manuel with his lover, becomes a critical symbol of home.
"This in a way reflects my own early life," said Ho. The director mentioned how he had arrived in so many strange cities without knowing anyone there. Even when he made friends later on, he had no family in those foreign places. Now that he has a family of his own in Taipei, the city has truly become home for him.
Audiences have reacted warmly to the film, which has attracted both local and expatriate moveiegoers. In particular, workers from the Philippines have gathered on Sundays, their only day off, to watch this story about them. According to Ho, one Filipino viewer even told him this was the first time in years that she watched a film in Taiwan.
The movie has continued to receive positive audience response and critical reviews. Strangely enough, however, while Spot Taipei Film House and Vieshow Cinema, where "Pinoy Sunday" is playing, have extended its run past the scheduled two weeks, they have cut the number of daily screenings to just one.
"I don't see the point of doing this, because we are indeed making money for the theaters," said Ho. "It is really difficult to keep the screening going when the film is released by an independent distributor."
Another difficulty lies in that one of the film's sponsors, the Government Information Office, expressed doubts about the "localness" of the film. "With so little local language spoken in the film, although the story is based in Taipei, our film is rated 'inauthentic,'" said Sunny Hu, executive producer of the film and Ho's wife.
The creative duo at least partially resolved the issue by releasing a version of the film dubbed in Holo, a variety of Chinese spoken by around 73 percent of the island's population, and an indication of nativeness in Taiwan. "It's a pity that we have not had enough time to invite popular entertainers to do the dubbing for us; otherwise this could have been used to promote the film," noted Hu.
The Holo version is now being shown at SBC International Cinema in Zhongli, Taoyuan County, where foreign workers make up a substantial part of the population. The movie is also playing at the Vieshow theater in Taichung City, central Taiwan from May 28, in addition to the two cinemas in Taipei.
With "Pinoy Sunday" carving out a niche in Taiwan, the director looks forward to interacting with more movie fans across Southeast Asia. "I have been in talks with distributors from Indonesia, Singapore, Malaysia and of course, the Philippines," said Ho. "I am confident people there will even more passionately embrace the film, because they are more deeply in touch with the issue of working abroad than audiences in Taiwan."
Hu said they hope to make another film in the next one or two years. "It is also likely to be a story about Taiwan, about our land," she said. "We hope to encourage the generally more passive audiences in Taiwan to look at their living spaces more closely, and in a different light." (THN)
引用自:http://www.taiwantoday.tw/ct.asp?xItem=105883&CtNode=427